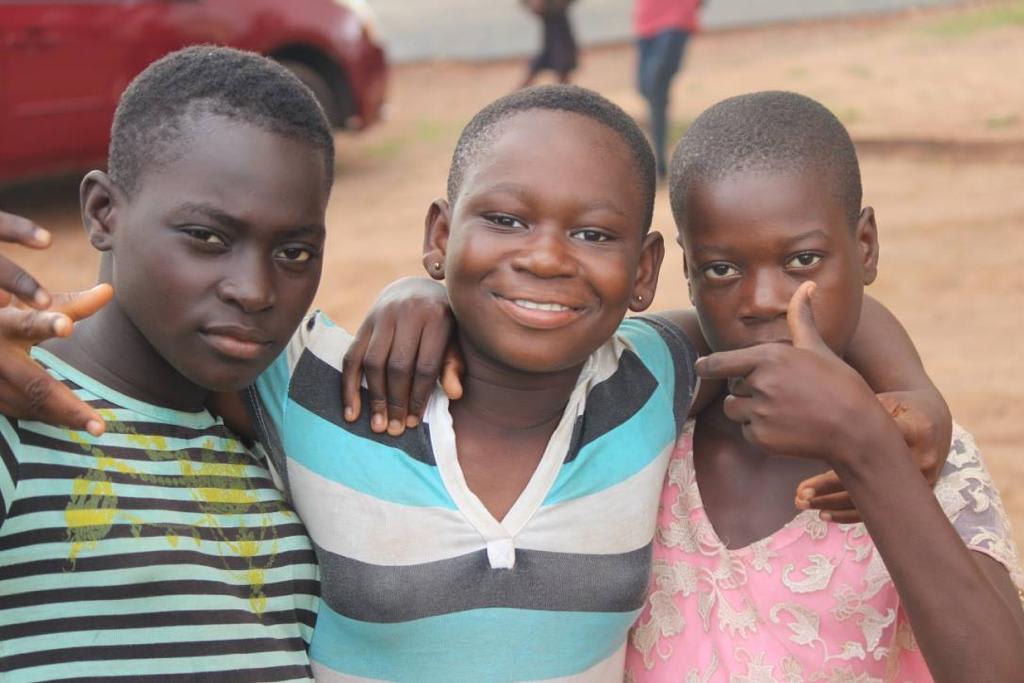 Joyce came to the streets in search of a better life for her and her family. The journey was darker than she expected. But with the help of Future of Africa she found hope for her future.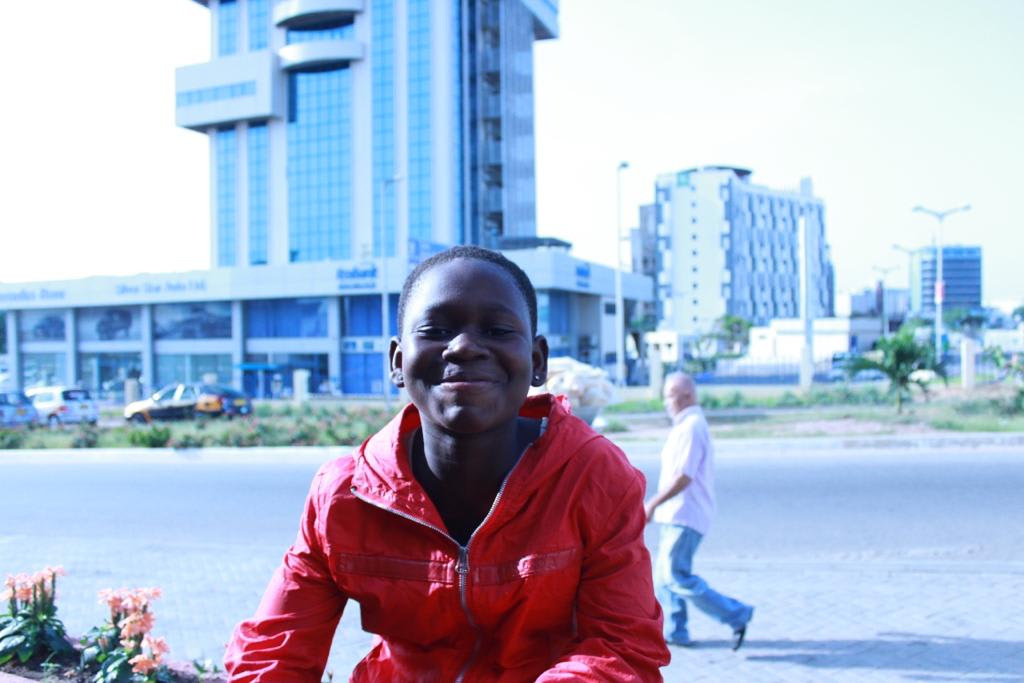 Joyce ran away from her village at 10 years old, fleeing from poverty, hunger and deprivation. Her father, a farmer in her home town of Agomanya, Somanya, died when she was 7 years old and things became tough. Her mother continued to sell Casava and plantain, but providing for Joyce and her 5 siblings became almost impossible.
Joyce began to sell sachets of water in her area to help her mother, but heard she could make more money in Accra, so she and a friend managed to convince a tro tro driver to let them ride for free to the Capital. Joyce's friend soon returned to the village, leaving Joyce to navigate life on the streets of Accra alone, making money any way she could. She often washed peoples car windscreens whilst they waited in traffic, but she was often verbally abused by angry drivers so she began to look elsewhere. 
She found that life on the streets was tough. It was hard to make enough money to eat, never mind to send home to her mother. She slept on the streets or in a slum area she found, but she was never safe.
She was being frequently raped by taxi drivers, tro tro drivers, older boys and men on the streets. She soon began charging money for them to have sex with her and this became her income stream.
She began attending the FOA Saturday night street food program when she was around 12-13 years old and was grateful for the meal they provided.
She showed interest in FOA and in getting off the streets, but she had begun to find a role for herself amidst the other kids in the street, and she was making money.

Joyce's mum became sick and she knew she needed to make enough money to support her mother and siblings. Her older sister was missing and she was the next in line. She knew she had a responsibility to support her family.

Therefore, in time she began to assert herself and recruit other young girls to the streets, where she made arrangements for men to sleep with the girls for money. She became street wise, bold and confident, ready to be assert her authority as a ring leader if girls did not do what she told them to do.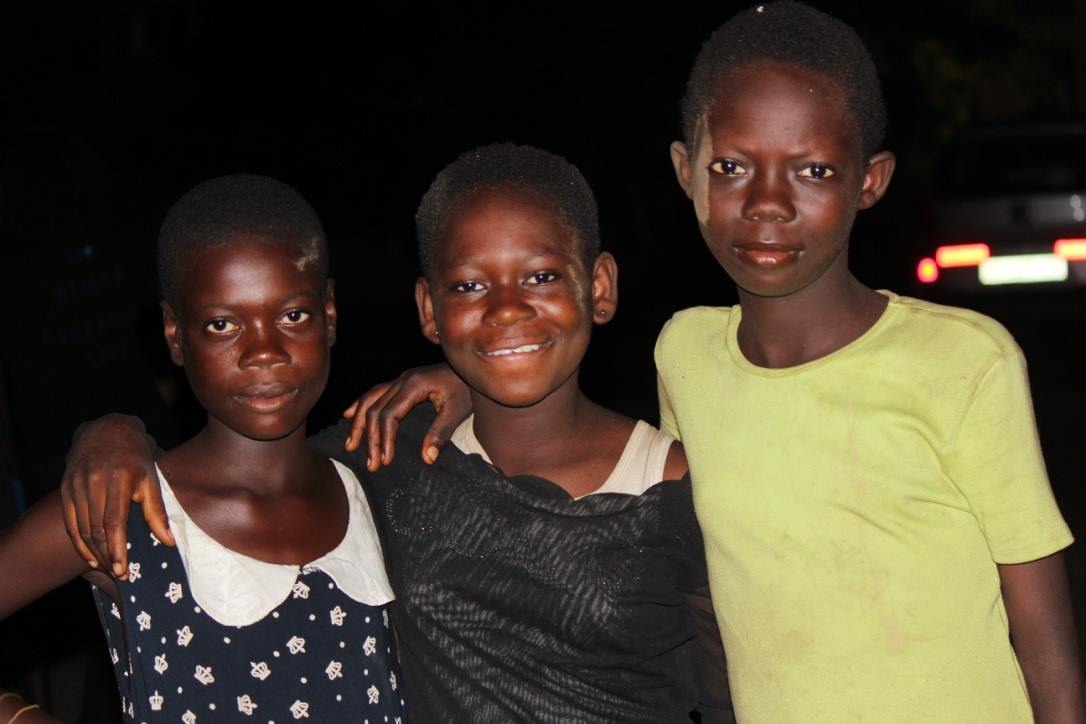 Making money was hard. But I had to make enough to support my mother, who was sick, and my younger siblings, as well as myself.
 

Although Joyce wanted to come off the streets, she couldn't. She continued to engage with FOA's street outreach programmes however, and became their contact for gathering other children and teenagers living on the streets. 

After some time Joyce began to ask herself, 'why am I doing this?' She did not like the way things were, or the life she was living.

She moved to a slum area called Konkomba, but life continued to be difficult. Making money was hard.

She began a relationship with a boy called Abeiku. Joyce became pregnant during this time and went back to her village to give birth. Joyce gave birth to a baby girl called Judith Dede Padiki in January 2019. Joyce was 15 years old. 

Joyce moved back to the streets when Judith was about 3 months old, but found things even more difficult. FOA offered to help her and Joyce moved into the community centre with baby Judith.

They stayed for about 2 months, but Joyce soon ran away again to the streets with her baby girl, and Judith's early years were spent living in poverty in the slum area of Kantamanto.

Joyce found life hard with a baby in the streets so she recruited her sister Comfort from the village to come and work with her. Comfort took care of Judith whilst Joyce hustled, selling lemons and face masks to make money. By the time Judith was two she was desperately malnourished and visibly thin and small. Joyce wanted her daughter to gain strength and to have a better life, but she also needed to make money to support her mother and siblings.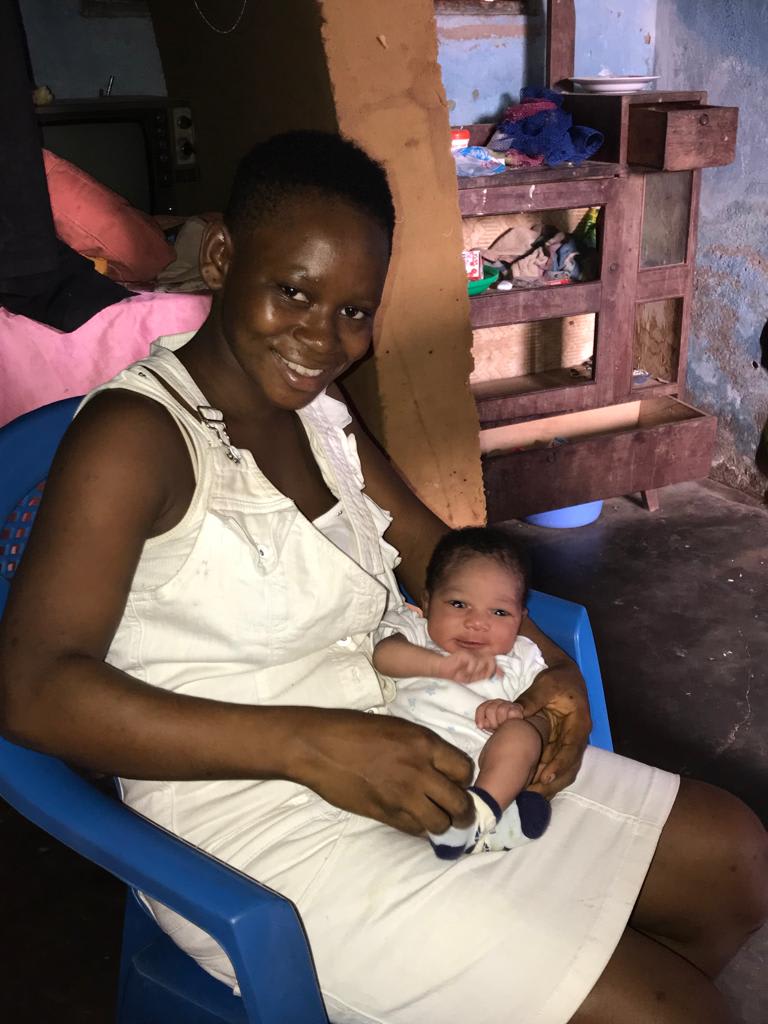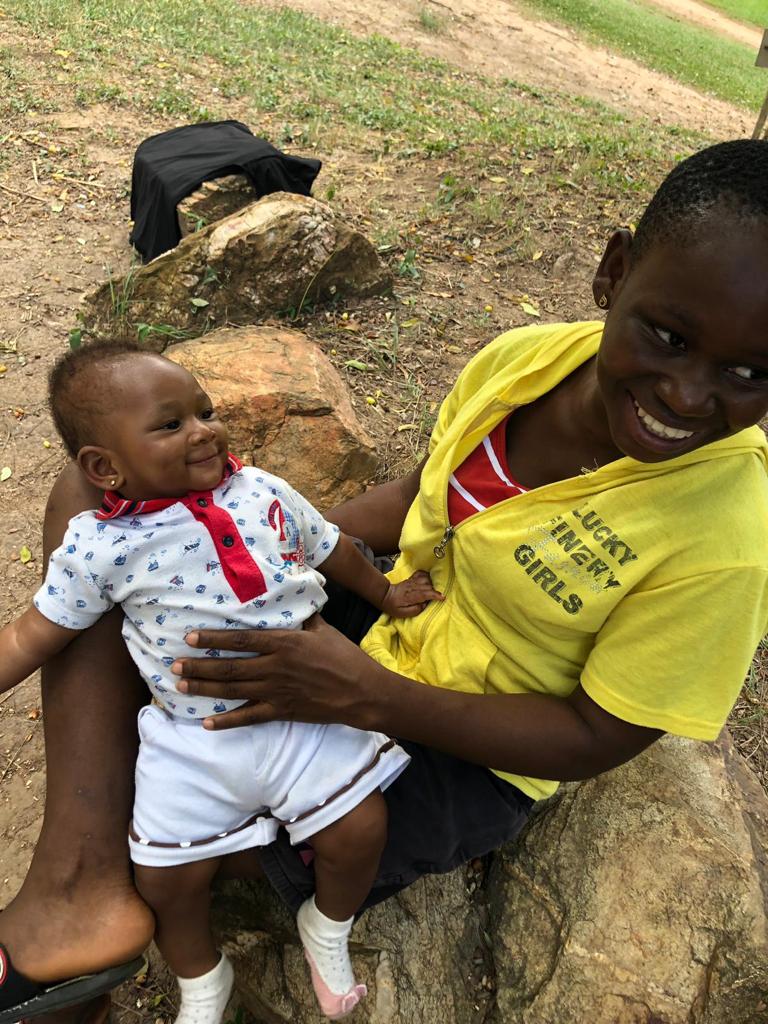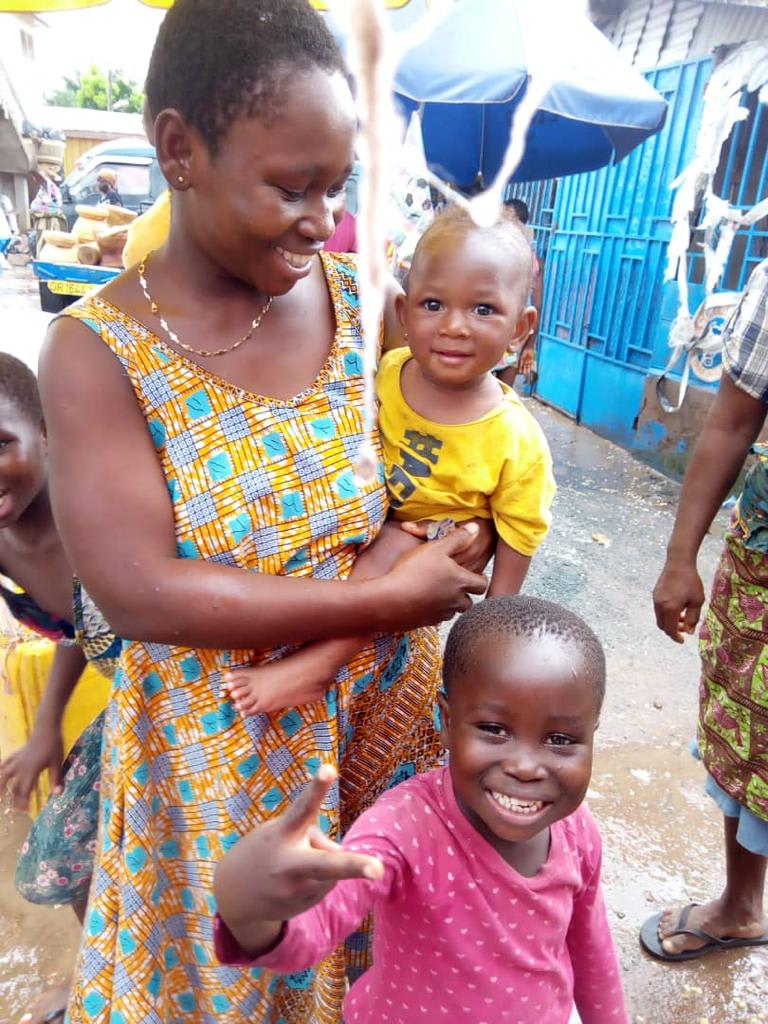 One night she had a dream that her sister Comfort was in a terrible accident, and was hit by a car whilst working in the traffic, loosing both her legs. Joyce was disturbed by the dream.

Around the same time Judith went missing during the night. She wondered off into the streets whilst Joyce and Comfort slept. Joyce frantically looked for her when she woke up, but could not find her. She went in desperation to the police station. Thankfully a woman had reported a missing girl and had taken her home. Joyce got the address and found her daughter safely in the house of the woman. Totally shaken up by these incidents, Joyce knew things had to change. 

FOA reached out to Joyce to help her again and she accepted their help. She agreed to move into the community centre with Judith and Comfort, where they all began to eat nutritious meals and gain weight.

Joyce began to get serious about the future and in learning skills to help her future. She accepted the help of FOA to enrol into a training course in hair braiding with someone from her home town of Somanya. With Comfort and Judith being taken care of by FOA, this allowed Joyce to train, whilst being close to her mother to support her.

As Joyce's skills developed, she has been able to work for money in her days off, creating a client base, and a regular income for her family. Now she can make money in a dignified way, and provide in a consistent way for her family.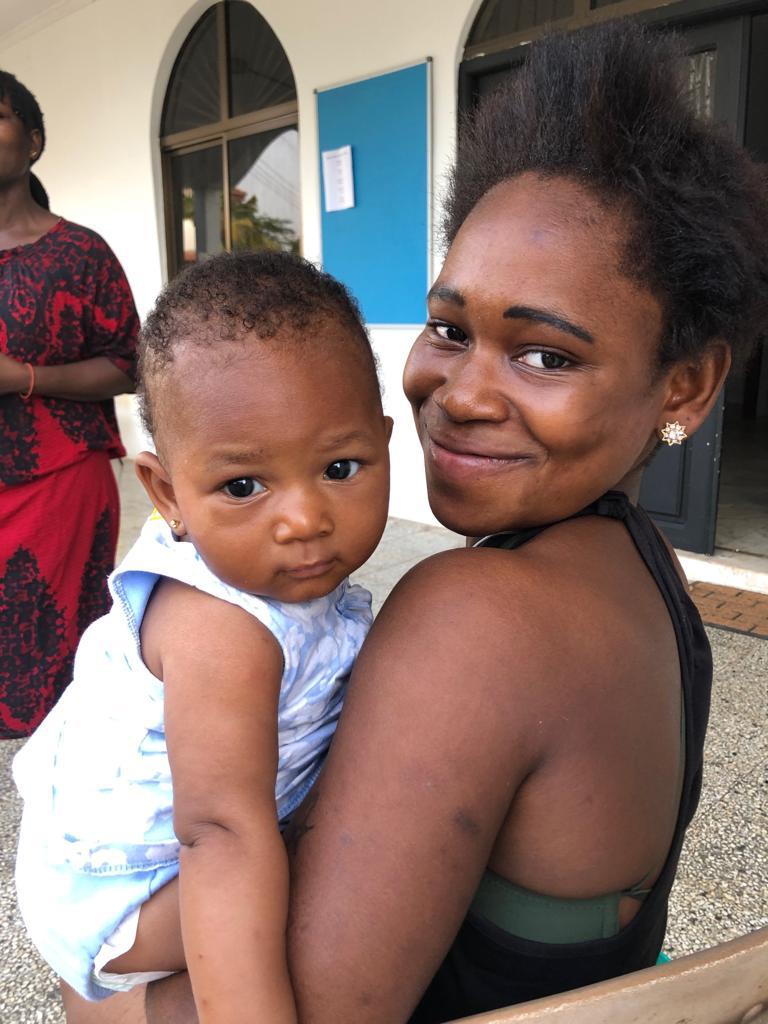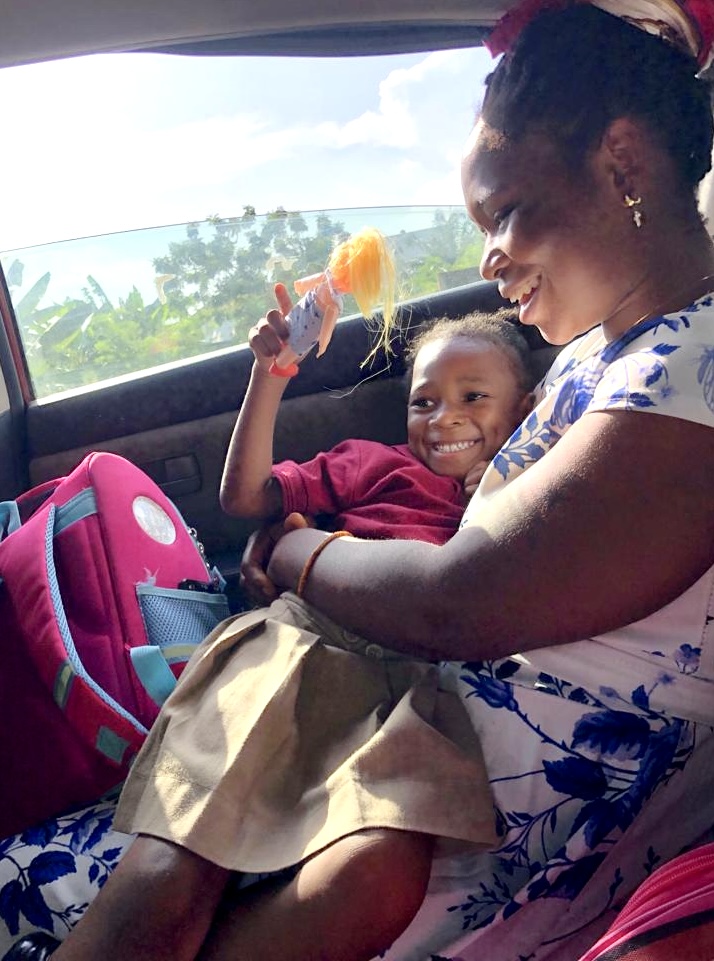 Joyce is now 19 years old and has successfully finished a year of training. She will complete one more year. Joyce now has so much hope for the future. She hopes to set up her own kiosk in Accra to braid hair, somewhere nice, she hopes it will be somewhere fancy!

Baby Judith is no longer a baby... she has grown into a beautiful, bright and healthy young girl. She is now almost 4 years old and still happily lives at the FOA community centre with Comfort and the FOA team. She enthusiastically goes to school every day. She is a bubbly, smart little girl who brings so much life and joy to all around her. 
I sat with Joyce today. Her face was filled with light, beauty, strength and a sense of pride in herself.

She wore a beautiful dress and I could see that she had a peaceful confidence in herself. She carries a calm strength and sense of purpose for her future. I could see that she had found some healing from the hardships of her past.

I asked her how she feels now.

She said, "I am happy in my soul. I am at peace as my daughter is being cared for. I am happy whenever I hear my daughter speaking good English, and my hope is that she can do anything I couldn't do.

I am thankful for FOA for all the help they have given me. I pray they go on to help more people like me."
I am happy in my soul. I am at peace as my daughter is being cared for